APT – Arrest – (Ontario Specific)

Course Category: Contemporary Issues
Course Category: Patrol/Operations Training
Notice: Notice: This course is adapted from the Ontario Police College's Advanced Patrol Training Course. As such, some portions of this course are specific to Ontario jurisdictions. Interested participants from outside of Ontario are encouraged to contact CPKN for further information.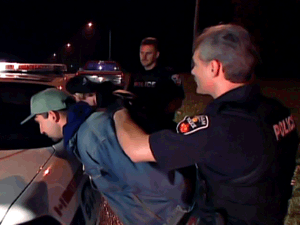 Price
$25.00
$25.00
Content Provider:
Ontario Police College
Language
En
Length
1 hour
Registration Process
Register
The Ontario Police College and the Canadian Police Knowledge Network have adapted the Advanced Patrol Training Course (APT) program into an e-learning course.
Designed as a refresher-training course for police officers engaged in general patrol duties, this course includes 8 modules (listed below) covering a variety of topics specific to patrol duty, legal updates, and current patrol issues. Using case scenarios and experiential exercises, the modules contain basic concepts and foundation material relating to officer authorities in these areas. Services who conduct their own APT course may opt to build a customized course by selecting individual modules.
Modules in the series:
Level
The material covered in this course is basic to front line police officers. However, the updates and current issues may encompass material that officers have not yet experienced.
Target Audience
Sworn Police, Police Civilian, Public Safety Officer, Peace Officer / Special Constable, Other Federal, Provincial and Municipal Employees
Content Provider
Content for this course was developed by instructors of the Advanced Patrol Training Unit of the Ontario Police College.