Acting Supervisor Program: Crime Scene Management

Course Category: Supervisor and Leadership Training
Notice: Notice: This module was originally created for the Vancouver Police Department and may contain VPD-specific information/policies.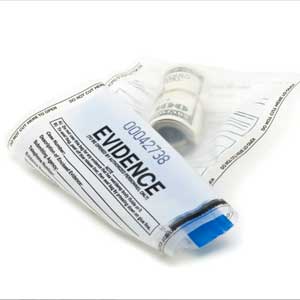 Price
$50.00
Content Provider:
Vancouver Police Department
Language
En
Length
3.5 hours
Registration Process
Register
Supervisors are tasked with many different aspects of policing and must be efficient in the core competencies such as communication, coaching, problem solving and decision making, leadership, resource management, and community focus.
Acting Supervisor Program:  Crime Scene Management is one of four modules in the Acting Supervisor Program.  It addresses responsibilities and priorities for a wide range of crime scenes including collisions, homicides, in-custody deaths, sexual assaults, kidnapping, missing persons, and incidents of domestic violence.
Learning Objectives
Upon Completion of this course, you will be able to:
Describe supervisor and member responsibilities regarding evidence preservation and collection at a major crime scene
Explain the three priorities at a major crime scene
Summarize a supervisor's responsibilities in managing a major crime scene
Appreciate the difficulty of sudden death investigations for all individuals involved
Outline an NCO's responsibilities attending at the scene of a fatal or near fatal motor vehicle incident
Summarize an NCO's responsibilities when coordinating a collision investigation
Outline an NCO's responsibilities at a homicide
Articulate the rationale for using "holdback evidence"
Recognize situations that constitute an in-custody death
Describe a supervisor's responsibilities in relation to an in-custody death, both during and in the months after an incident
Differentiate between Ministry of the Attorney General and Vancouver Police Department policy on domestic violence
Outline the additional investigative considerations members and supervisors are responsible for at a domestic violence call
Summarize victim safety considerations with regards to domestic violence situations
Outline a supervisor's responsibilities at sexual assault calls
Summarize the considerations when dealing with the crime scene, suspect(s), and victim at a sexual assault investigation
Describe a supervisor's responsibilities at a child assault call
Describe a supervisor's responsibilities at a voyeurism call
Differentiate between the various words associated with kidnappings
Differentiate between the different types of kidnappings
Review VPD's Kidnapping Policy
Outline a supervisor's responsibilities in regards to the child kidnap/abduction policy
Review the investigative requirements of an assigned unit with regards to a missing persons report
Outline a supervisor's responsibilities when a curfew breach occurs
Outline a supervisor's responsibilities when a high risk missing person's incident occurs
Target Audience
Sworn Police, Public Safety Officer, Peace Officer / Special Constable, Other Federal, Provincial and Municipal Employees